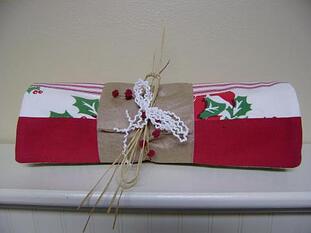 I adore wrapping paper…the colors…the designs…the store displays. They work their magic and woo me as I pass through the shops. If I so much as walk near Paper Source, I feel my heart race and my hands perspire. BUT…as a lifelong tree-hugger with a reduce, reuse, recycle kind of mentality, I force myself to stop. Visions of crafty supplies…rescued ribbons, vintage fabric scraps, saved pompoms dance through my head. I have a hoarder-like style of saving everything, well, you just don't know when something will come in handy, do you?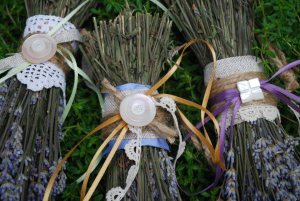 So…into my studio I go to collect accessories that fit the season or occasion… left over wrapping paper, fabric scraps, buttons, ribbons (I even once saved a student's rejected watercolor and turned the paper into hangtags). Not only do I save a bundle (to spend on rescuing more vintage items) but I created a unique OOAK (one-of-a-kind) gift.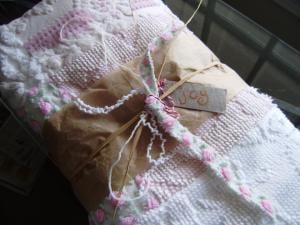 Save a tree this holiday season and have yourself a greener holiday!
As always…made with love. ~Barb